PTI Journalists
Journalists from the Press Trust of India participating in the India Climate Journalism Program:
Ms. Uzmi Athar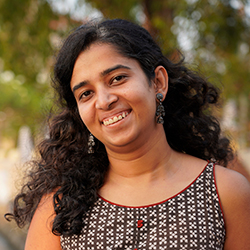 Location: New Delhi
Designation: Senior Correspondent
Social Media: Twitter | LinkedIn
Bio: Uzmi has nearly ten years of experience in covering climate change impact on vulnerable communities along with India's social and developmental issues, such as tribal displacement, female feticide, and child marriages.
For her stories, she has won several international awards, including the UN's prestigious Ricardo Ortega Memorial prize, for her coverage of issues faced by the vulnerable sections in India.
She is also a recipient of Thomson Reuters Foundation's Food Sustainability Media award and was selected for a fellowship on food sustainability by the Oxford university.
Her stories have been widely published across India's major dailies. She is a a self-starter who has made an impact in the field of developmental journalism by writing on under-reported stories and her stories have led to changes in legislations and policies and interventions from the Supreme Court.
Mr. Gaurav Saini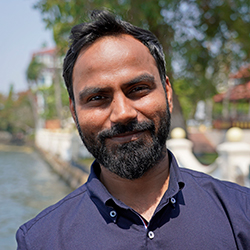 Location: New Delhi
Designation: Senior Reporter
Social Media: Twitter | Facebook | LinkedIn
Bio: Gaurav Saini is a Delhi-based multimedia reporter for the Press Trust of India covering environment policy and climate change since 2019. He has been with PTI for over 10 years and has in the past covered diverse issues, including governance, politics, and urban planning.
Mr. Prashant Rangnekar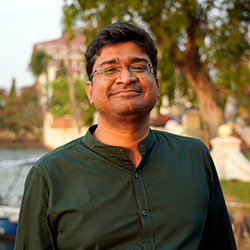 Location: Mumbai
Designation: Special Correspondent
Social Media: Twitter
Bio: I have been with the Press Trust of India for nearly ten years now, working at its New Delhi and Mumbai bureaux. I also headed the city bureau in New Delhi. During these years, I have covered defence, external affairs, nuclear and space related issues, and politics. My focus has also been on weather and covering extreme weather events.
My new found passion is to explore the impact of extreme weather events on cities and its people.
Prior to joining the PTI, I completed MSc in Asian Studies from Nanyang Technological University (NTU), Singapore. In the past, I also worked with The Indian Express and the Mid-Day.
Mr. K Praveen Kumar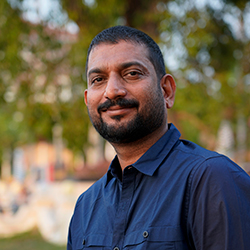 Location: Thiruvananthapuram, Kerala
Designation: Assistant Editor
Social Media: Twitter | Facebook | LinkedIn
Bio: A climate and environment journalist, I currently work as the Assistant Editor for the Press Trust of India (PTI), leading their visual content team in Kerala, India.
I am keen on climate change reporting and closely follow developments and related events in India and abroad. My monitoring of studies on climate change and its effects is complemented by 23 years of reporting experience—covering several beats ranging from crime to environment and wildlife for the Times of India, The New Indian Express, Deccan Chronicle, India Today and other regional dailies.
Besides collaborating with the Associated Press to bolster the climate change reportage in India recently, I attended a BBC- Guardian training in environmental journalism earlier.
I revel in narrating visually compelling stories and make it a point to keep the human predicament at the centre of story-telling.
Ms. Lekshmi Gopalakrishnan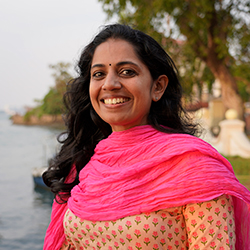 Location: Thiruvananthapuram, Kerala
Designation: Correspondent
Bio: Lekshmi Gopalakrishnan is a Correspondent of the Press Trust of India (PTI) from the southern state of Kerala.
For the past 10 years, she has been extensively covering a wide range of topics from women development and gender issues to climate change, culture and history.
Her human interest feature stories have been widely published in major national dailies of the country.
Ms. Jemima Raman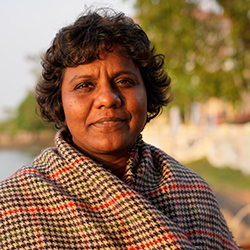 Location: Bengaluru
Designation: Senior Assistant Editor
Social Media: Twitter | Facebook | Instagram
Bio: After a little over a decade of being a desk hand at various dailies, Jemima Raman opted for a writing position again with Press Trust of India. Primarily a lifestyle correspondent, her role will involve writing intersectional stories, particularly of lifestyle choices that people make and how it affects their immediate surroundings, policies and environment. At the workshop with the Associated Press, she was exploring the connection between choices made by people and climate change in particular.
Mr. Mojudan Gadhavi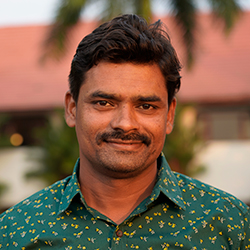 Location: Ahmedabad, Gujarat
Designation: Principal Video Journalist
Social Media: Instagram
Bio: Mojudan Gadhavi, Principal Video Journalist with the Press Trust of India, is a seasoned video journalist with over two decades of experience covering major political events, elections, and sensitive news stories for India's leading news channels. Adept at operating advanced camera equipment and producing well-composed, top quality images and sequences, Mojudan is most passionate about telling great stories through his images.
Starting his career as an assistant cameraman and moving to ETV Gujarati Channel as a cameraman. For the past 17 years, Mojudan has been a committed video journalist, working with prestigious news organisations such as Press Trust of India (PTI) and Times Network.
Mojudan's portfolio showcases several major assignments, including four Indian Lok Sabha Elections and four State Legislative Elections, major national and international political events, and sensitive news stories such as the Akshardham Temple storming by militants and the 2002 communal riots in Gujarat. He has also worked on several production teams for shows such as "Foodie," "Total Recall," and "Times Drive" and has produced branded content feature shoots for Times Now & ET Now. Mojudan has also covered major army exercises in the Western Region and also been a part of the production team that brought out a series on Indian cricket. Mojudan's dedication to his craft and his ability to produce outstanding content in challenging circumstances make him one of India's top video journalists.